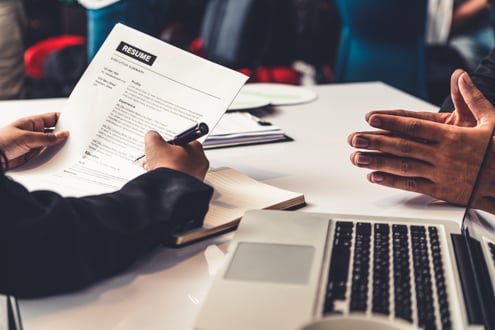 As a hiring manager, business owner, or HR professional looking to add staff, you may think that all recruiting firms are more or less the same.
But the truth is there are a lot of different types of recruiters and recruiting firms out there – and for best results, the one you want to partner with is the one that really knows your business market, or "niche."
So what are the benefits of partnering with a niche recruiting firm? Here are a few examples:
The Right Industry Knowledge
One of the best parts of working with a niche firm is that there is an immediate understanding of the specific skills you need. They can provide market trends specific to the role from the first conversation you have with them onward. When working with a niche staffing firm, there is a deeper market penetration, and you can expect better outcomes with less headache.
You don't have to worry that the recruiter may not really "get it." The staffing firm is already firmly cemented in this niche, and they know what you need. Since they deal with your area of expertise daily and are equipped to handle whatever you might need, the expected return of the partnership is magnified.
Because a niche staffing firm can find the specific talent you need in a timely manner – they can be the perfect long-term solution for your organization.
A Specific Talent Pool
Working with a niche recruiter means they'll have access to a concentrated pool of candidates that will fit your exact needs. This is important when you need candidates with unique or highly specialized skills and experience. The recruiters at specialty staffing firms can read between the lines on resumes and draw the right conclusions based on their strong depth of knowledge about both your needs and their available talent. You'll get more candidates that align with your exact need with less over-qualified or under-qualified talent.
Established Professional Networks
Niche firms tend to have better contacts, stronger relationships, and more powerful networks than firms who spread their resources over broader territory. They cherish the clients and candidates they work with, nurture those relationships, and remain loyal to them. They have tenure and experience within their specialty industries – and this works to your benefit.
Easier on your Budget
Niche staffing firms can help you stay within budget by quickly zeroing in on candidates with the right qualifications to match your specialized talent needs and fit into your organizational culture. By leveraging their industry expertise, you'll move seamlessly through the hiring and onboarding process. This saves time, money, and the frustration associated with having to rehire when a candidate doesn't work out the first time around.
Fine-tuned Interview Process
A specialized staffing agency will have a fine-tuned hiring process from the interview process to assessing candidate proficiency. That's because they know the right questions to ask to identify candidate capability. And because of their niche experience, they can quickly weed out the wrong candidates – so you won't have to.
Lower Staff Turnover
One of the reasons why people leave their jobs soon after starting is they realize the position or company is not a good fit. This is not only a waste of time for the hiring company, but costs money that could otherwise be used elsewhere in the business. With a specialized recruitment firm, candidates are pre-screened to ensure the right knowledge base and skill sets. That means the chances of hiring the right person – who will stick round – is much greater.
At GHR Human Services, we specialize in providing human services, behavioral health, and life sciences talent solutions across public and private sectors. To learn how we can help you find the right fit for your needs, visit our GHR Human Services website today. We have access to the talent you're looking for!