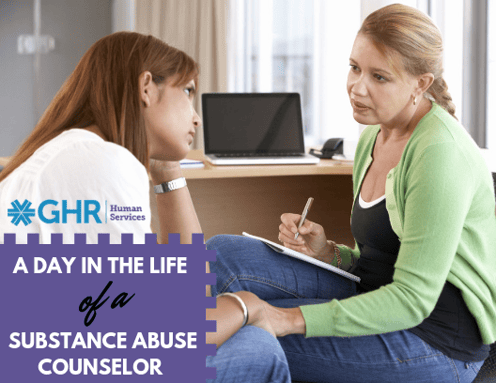 Substance abuse counselors work tirelessly to help individuals who struggle with addiction to lead healthier and happier lives. However, with millions of people struggling with addiction every year, the work of a substance abuse counselor is much more complex than it may appear. On one hand, it is undoubtedly rewarding helping people discover new meaning in life when they are independent of drugs and/or alcohol. On the other, there are financial commitments, time constraints, and other responsibilities that come along with pursuing a career in this field. Below are some of the key skills and responsibilities of being a substance abuse counselor.
Making Personal Connections
Being a substance abuse counselor isn't just about providing individuals with the tools or programs necessary to overcome addiction. It is about providing an individual with the hope, confidence and drive to achieve sobriety as well.
While it is absolutely necessary for a substance abuse counselor to have the appropriate education and qualifications, it is also necessary to have strong social skills and the ability to create a personal connection between yourself and your patients. By creating that bond, a patient is more likely to succeed in treatment because they feel as though their counselor is truly on their side. Furthermore, you must be equipped with the skills to help your patients reconnect and build trust with others.
Even with excellent interpersonal skills, building personal connections requires a counselor who is able to create a safe and welcoming environment where patients feel comfortable divulging some of their struggles. This means that counselors must cultivate a positive atmosphere to hold meetings and be able to manage conversations in group settings so they stay on a constructive trajectory. Successful substance abuse counselors must be able to juggle all of these components of the job in order to provide their patients with the best chance of recovery.
Flexibility is Essential
The ultimate goal of any substance abuse counselor is to help their patient discover life and happiness without the burden of chemical dependency. However, individuals struggling with addiction come from all walks of life, and consequently, their treatment programs must be able to suit their unique circumstances. It is essential to understand that when you provide counseling services, there is no "one-size-fits-all" program that will work for everyone. Successful counselors offer different types of therapies to give patients the greatest chance of accomplishment.
Flexibility goes beyond providing multiple forms of treatment to your patients. It also means that you are aware of your patients' personal lives and resources and are willing to accommodate them. Understand that many of you patients have limited resources, odd work hours or limitations on their ability to stay connected or attend meetings. Your goal is to ensure that you help your patients break free of chemical dependency, and therefore you must be willing to prioritize their schedule over yours in some circumstances. Being prepared to work weekends or late hours is all part of being a substance abuse counselor.
Plan for the Long Term
Overcoming substance abuse is not like overcoming a cold or flu. It takes years to treat chemical dependency. Some patients feel as though they are always at risk of relapsing, and as a result, treatment is something they will continue to engage in for the rest of their life.
Consequently, a substance abuse counselor cannot think in the short term. Recovery programs and treatment plans must be multi-faceted and designed to aid patients not only in the interim, but also in the weeks, months and years to come. The best substance abuse counselors are able to provide treatment plans both in the present and down the road for their patients and provide them with a roadmap to recovery.
Furthermore, they are able to adapt as unexpected events or obstacles occur in their patients' lives. Providing patients with checkpoints in their treatments allows them to measure their success and strive to continue their treatment program.
Balancing the Non-Substance Abuse Counselor Duties
Counseling is not just about meeting with patients and guiding them through their recovery program. A counselor is also responsible for maintaining client information, managing income and expenses, and preserving patient records.
These responsibilities may change depending on the type of organization you work in. However, whether you're a single practitioner or an employee at a large inpatient facility, there are still administrative obligations that will be part of your overall job duties. It is vital to remember that these duties can be just as important as the actual counseling services that you provide.
Substance Abuse Counselors Rebuild Lives Everyday
Substance abuse and addiction is an extremely difficult obstacle to overcome. Not everyone completes treatment successfully, and those that do succeed still face adversity and years of difficulties. Overcoming chemical dependency is an uphill battle. However, when a patient does successfully complete treatment, there is a great sense of pride and accomplishment that you feel as their counselor.
As a substance abuse counselor, you truly do play a role in helping individuals restore their lives and find happiness independent of drugs and alcohol. Many counselors find it extremely rewarding when they are able to help individuals achieve sobriety and take control of their lives for the first time in months, or even years. It gives them the drive to continue striving to help others and provide resources to those in need, one patient at a time. The success stories are really what keeps motivating substance abuse counselors to keep doing what they do.